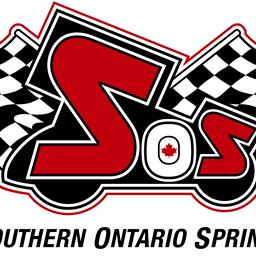 6/21/2023
Southern Ontario Sprints
---
Muscle Cars, Wally's, and Engines - The Life of Gary Cunningham
If ever there was a man born for his time it was Gary Cunningham. While not born into a family of gearheads he did have one uncle that made all the difference. Uncle Don, would take Gary to the CNE Speedway to see the likes of #7 Ted Hogan, #38 Jimmy Howard, Harvey Lennox in his Tammy 10 and many others do battle. A love affair was born.
By 1964 he was 16 and ready to hit the streets and soon he would find himself driving some of the most iconic muscle cars Detroit ever produced including a fastback Mustang and one of the most prized of all, a 1969 Pontiac Firebird. What a time to be young, alive and in possession of a driver's license!
Soon he would have a true honest drag strip only machine. A '67 Chevy Camaro. By the end of the decade he achieved the dream of every drag racer, He took home a 'Wally", A Wally named after NHRA founder Wally Parks is the most coveted trophy in drag racing it denotes a division win at an NHRA National event. It is also one of the most recognizable trophies in all of Motorsports. Even better, the win took place in his home country at Sanair Dragway in Quebec.
Things got really crazy in 1980 when he built a 1980 Chevy Malibu and this one had all the go fast goodies including an acid dipped body to save weight. All it did was win. Including the biggest of them all, the US Nationals at Indianapolis Raceway Park. He left Indianapolis with a passenger - a mini Wally.
Unfortunately the NHRA would soon wreck things when his class (Modified Eliminator) was discontinued. A protest of the decision by the racers including a mass of drag cars going the wrong way down the strip did nothing to reverse the decision. FYI Travis reports that Malibu is still around!
Somewhere in all of that he had found time to marry the love of his life, Rosemary. Later came the guy he would battle in Go-Karts, his son Travis. In the '80's Gary decided to turn left. He bought one of the best cars in the area from Ron Box out of London, stuck NASCAR winner Earl Ross in the seat and went about winning. The next year he teamed up with a young Stompin' Tom Walters and for the next few years had some of the most fun he had in racing.
When he wasn't racing, Gary was working at his real job as an engine builder, He had his own business building engines for both Drag Racers and the oval track folk. Asphalt stars such as Jr, Hanley, Don Biederman, Peter Gibbons, John Fletcher and Pee Wee Evans all ran Gary's engines. On the dirt side of things Pete Bicknell, Mike Bowman and a sprint car upstart, Travis Cunningham.
Travis would win his first sprint car feature in 2012 at Ohsweken Speedway using an engine built by his dad, Gary. The victory was bittersweet as Gary was not there to see it. He battled the mightiest enemy of all and lost. Cancer had taken its toll and had eventually won as it so often does.
We truly hope you enjoy the Gary Cunningham Memorial race at Merrittville Speedway on June 24, and please take a few minutes to remember Gary.
---
Article Credit: Peter Turford
Article Media
Back to News