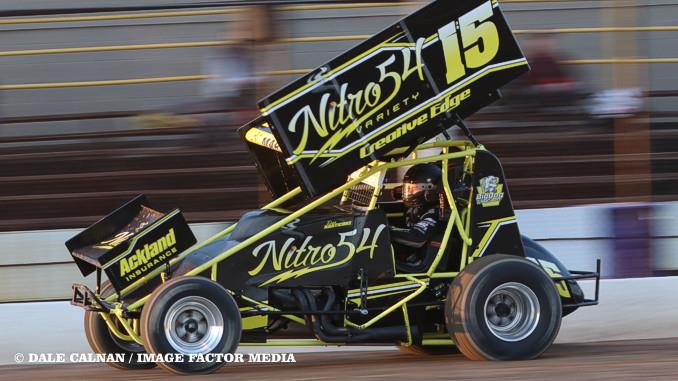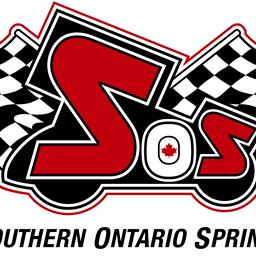 3/20/2023
Southern Ontario Sprints
---
NITRO 54 VARIETY SUPER SERIES INFO
By Peter Turford
March 20, 2023 - Nitro 54 Variety and the Southern Ontario Sprints (SOS) are today announcing the Nitro 54 Variety Super Series. The 5-race series will see one event taking place at each of the tracks holding multiple SOS events, with those tracks being Merrittville Speedway, Southern Ontario Motor Speedway, Ohsweken Speedway, and Brighton Speedway. Each event will pay at least $3,000-to-win and the 10 drivers scoring the most points at the end of the series will each receive an additional $100.
"Dan Nanticoke and his Nitro 54 Variety team continue to be one of the best friends Ontario sprint car racing has ever had," stated SOS president Peter Turford. "This program is a win-win, benefiting both the loyal Southern Ontario Sprints racers and track promoters. I think John Brush and his Tammy 10 Media group really got things rolling for us with their points fund generosity and now Dan and Nitro 54 Variety have really put us over the top."
The five-race series is in addition to several other huge Southern Ontario Sprints shows, including the $3,950-to-win Don Turner Memorial at Merrittville. Ohsweken chimes in with two Pinty's-sponsored shows that are paying $5,000 to win each night, along with the $10,000-to-win Canadian Sprint Car Nationals. Not to be forgotten are the $2,598-to-win Paul Pekkonen Memorial at Brighton. Also on tap is the season ending $4,000-to-win race at Brockville and the $2,000 USD Western New York Sprint Car Founders Night race at Ransomville Speedway.
Each race the season will also pay $100 for Quick Time courtesy of Ackland Insurance, and $150 will go to each night's Hard Charger (driver advancing the most positions in the feature) courtesy of Trailer Pros Canada.
2023 Nitro 54 Variety Super Series schedule:
Saturday, April 22 - Merrittville Speedway (Thorold) - Spring Sizzler
Saturday, May 27 - Southern Ontario Motor Speedway (South Buxton) with OTS Non-Wing Series
Sunday, July 2 - Humberstone Speedway (Port Colborne) - Canada Day Weekend
Friday, July 14 - Ohsweken Speedway - Tammy 10/Little Ben Night - $4,000 to win
Sunday, Sept 3 - Brighton Speedway - Labour Day Classic Final Night
Please stay tuned to, www.southernontariosprints.com for more news in the coming weeks. Drivers, team members, and team owners interested in competing with the Southern Ontario Sprints in 2023 can contact SOS owner Peter Turford at pturford@southernontariosprints.com
SOS Media
Website: www.southernontariosprints.com
Twitter::@SOSsprints
Facebook: SouthernOntarioSprints
Instagram: southernontariosprints
About the Southern Ontario Sprints tour: Founded in 1996, the Southern Ontario Sprints series is a traveling winged 360 Sprint Car tour based in Ontario, Canada. Each points-paying event on the 2023 schedule will pay a minimum of $2,000-to-win and $250-to-start, and selected events will be broadcast live on GForceTV. A $12,500 points fund will be divided among competitors thanks to the support of Tammy Ten Media. The fastest qualifier for each SOS event will receive $100 from Ackland Insurance, while the Hard Charger in each A-Main will receive $100 from Trailer Pros Canada. Visit www.southernontariosprints.com for more information.
Back to News